You did not find a new freebie here for a long time, so it is really time for a new one, isn´t it? In April I participate the DST Blog Train for the first time and here you find my contribution. I very like the colors and the theme and I hope you do so, too. Take a look for all the other great contributions from the designers! You find the link list of all blogs here at Digi Shop Talk:
Have fun with my part!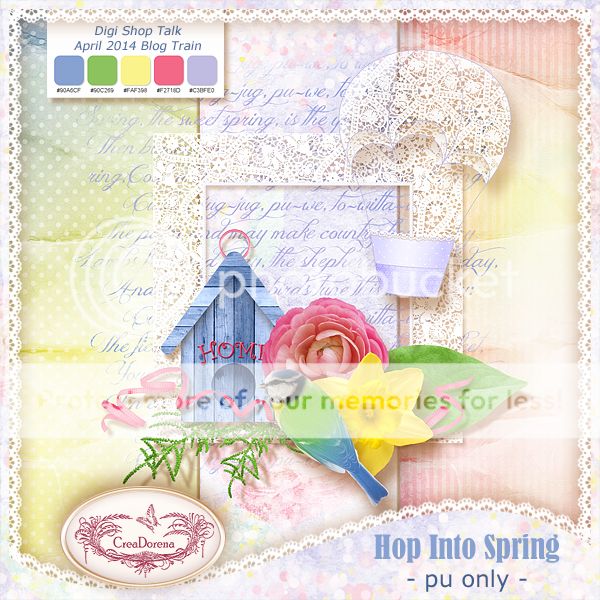 If you are interested in more scrapbooking stuff of CreaDorena, then you are welcome at
Digital Scrapbook Art
.
Möchtest du immer aktuell über CreaDorena-Produkte informiert sein? Möchtest du die Informationen in Deutsch erhalten? Dann abonniere meinen zweisprachigen Newsletter
HIER
.